Get that glow…
Want to look your best for your next big event?  We offer the BEST spray tans in Brisbane.  With a massive range of tans to suit every skin tone, we can assure you we have you covered.  From a natural glow to a super dark tan that looks like you've been holidaying on the Amalfi Coast for 4 weeks.  
We know how scary it can be getting a spray tan so we endeavour to make every single client feel as comfortable as possible.  We specialise in making everyone feel beautiful and confident.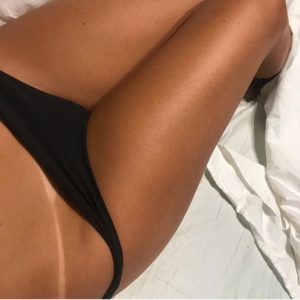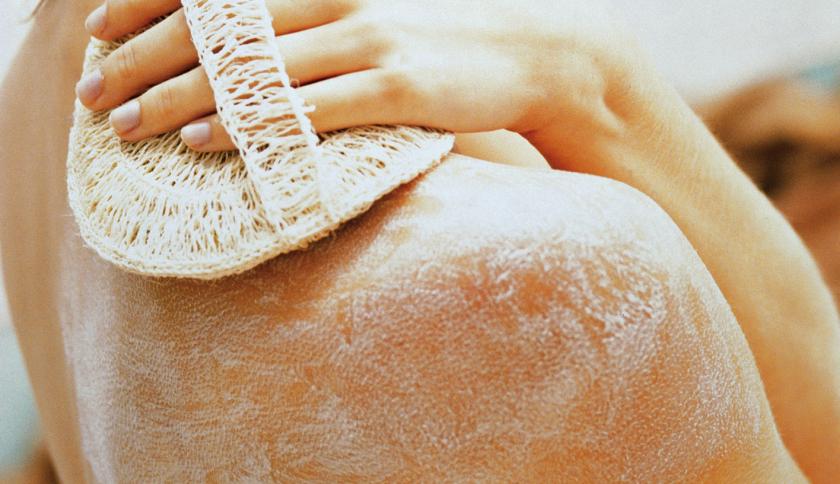 Hair removal should be done at least 24 hours prior to your appointment to allow your pores to close to avoid the tan getting caught in them and producing dark spots.
Exfoliate at least 8 hours before. Spray tan is applied to the very outer layer of your skin.  If you have excessive amounts of dead skin cells, the tan will turn out patchy and uneven, and it will also affect the length of your tan.
Shower before your appointment!! It is really important that you remove all sweat, lotions, moisturises and deodorants from the skin. These can stop the tan from absorbing evenly.  Your skin should be free from any products that could interfere with the spray tan.
Stop using retinoids & hydroxy acids 24 hours before your appointment. These will cause your tan to fade more quickly
To enhance your spray tan, you can use our prep pH balancing spray. This ensures your skin is at an optimal pH level to help absorb the tan and last longer.
Try to avoid tight clothing before your tan. These can leave marks on your body and the tan can sometimes hold in these areas.
At your appointment we will confirm with you the result you are wanting to achieve and select the perfect tan for you.  We provide each client with disposable g-strings and hair nets, although you can wear whatever you feel comfortable with.  
Your appointment will take no longer than 15 minutes including prep, spraying, drying and aftercare instructions.
If you suffer from any type of skin condition such as Eczema, Psoriasis or Dermatitis, we recommend our clients add on the "pH Prep Spray".  This helps create a good base on your skin for your tan to be applied.
You can also add our "Post Tan Drying Powder" to your appointment.  This is a setting powder that we apply to the skin directly after your spray tan.  It helps reduce the sticky feeling you get after a spray tan and helps the tan develop more evenly.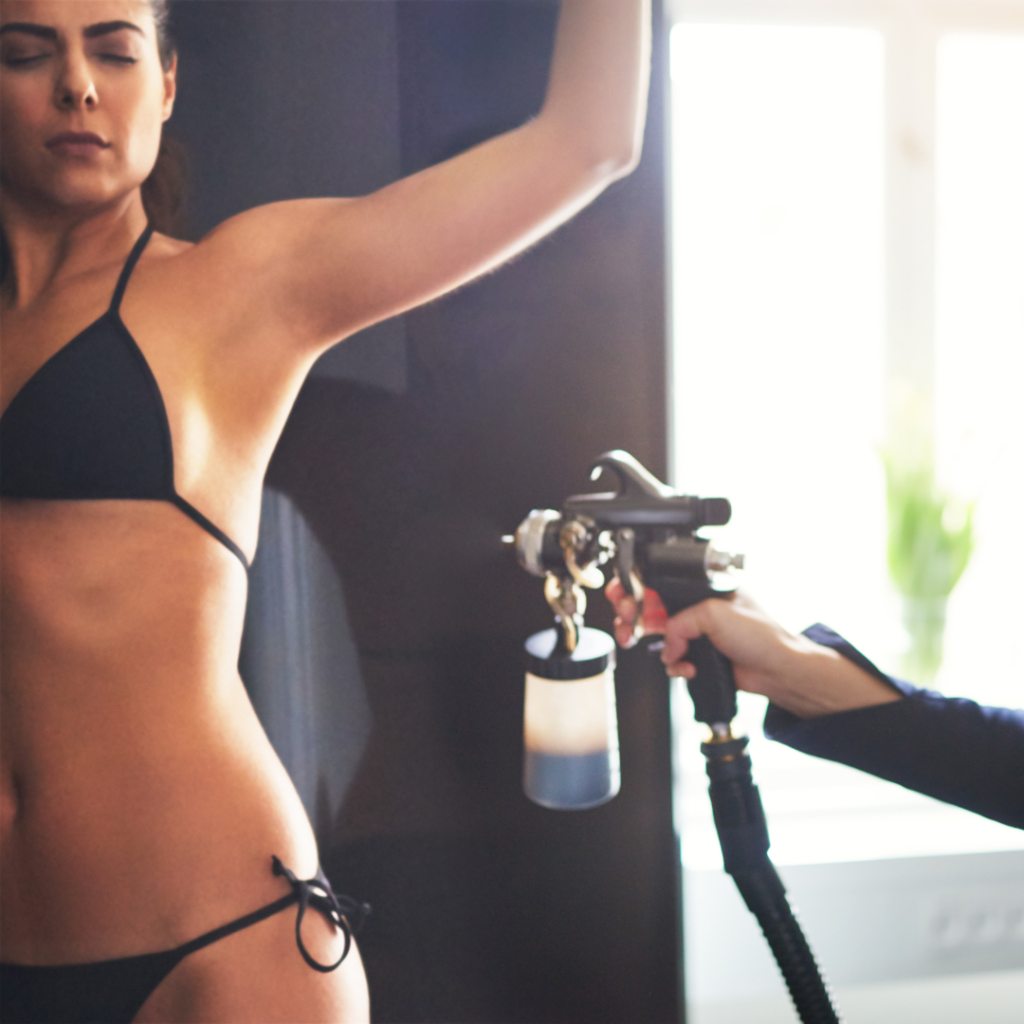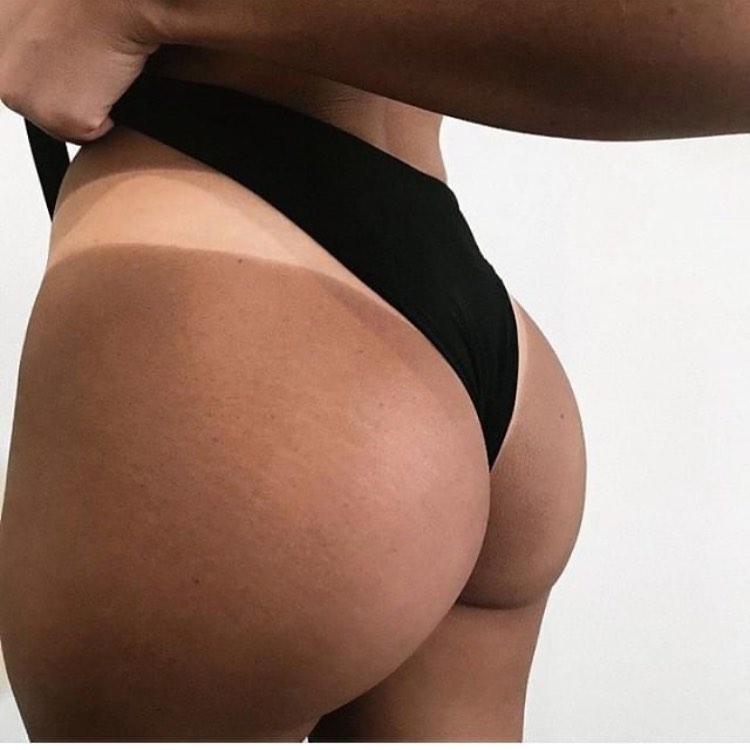 Relax and DO NOT GET WET!!! Try to avoid sweating or anything that will risk the end result of your tan.
Wear loose clothing. Nothing with tight straps or restrictive bands, these will rub against the tan causing it to come off in certain areas. 
When it's time to rinse off only use luke warm water and no soaps or loafers. It's extremely important that you remove all the bronzer from the skin as it can result in streaks through your tan.  Once the water runs clear, you can pat dry with a towel, DON'T RUB.
Avoid using oils, scrubs, hot showers and sweating.
HYDRATE!!! Drinking plenty of water and moisturising (natural or organic moisturisers) will hydrate the skin and prolong the life of your tan. We also have Tan Extender available for purchase.
Avoid tight clothing for the first few days as this can wear the tan away.
If you love getting frequent spray tans then this option is perfect for you!  Save big $$$ For a $50 yearly membership, this option entitles you to our 2 Hour Express Tans for only $25 instead of $35.  You only need to book in for 5 appointments to make your money back.  Simply purchase the annual membership online, then to make your future appointments you can find the membership tan option under "VIP Tanning Memberships".
10 Pre Paid Spray Tans $280 – Choose from 2 Hour Express Tan Range
5 Pre Paid Spray Tans $150 – Choose from 2 Hour Express Tan Range
$30
Available to all current student cardholders. Must provide photo ID. Choose from 2 Hour Express Tan Range
What are our clients saying...
First time getting a tan and I am very happy with the service provided. Very professional but still made me feel super comfortable. Disposable hair nets and underwear make it very thoughtful too. Pay an extra $5 and get a little powder pat after to leave feeling dry, not all wet and icky like sone places. Will definitely return!
Only place I trust with my tans! Always comes out such a nice bronzed colour and so many options to try out. Also seen before and after pictures of eyebrows and looks amazing I will be trying that next time as well 😍 !!!
Cannot fault Brisbane Tans! They have such a wide variety of tanning solutions available to choose from and Kayla knows exactly which solution would best be suited for your skin tone. Professional, accomodating, friendly & always go above and beyond.
I've been to Brisbane Tans a couple times now and love how easy and convenient it is ! They're always a on time, quick and professional and my tans always look incredible !
Amazing service. Professional service, staff and quality tans. I go regularly and am always impressed and happy with the result. I recommend them to friends and family often. Couldn't be happier.
Excellent service, great range of tans and perfect application every time. Love the fact I can book and manage my bookings online. I wouldn't go anywhere else
All bookings must be made online.
Unsure what tan to choose?  Give us a call on 0491 611 052 or contact us via our Facebook or Instagram page and we will be happy to help. 
Alternatively, you can choose any tan online and only pay the minimum deposit and we can determine your perfect tan on arrival.